Course
Lecturer
When?
Description
First Semester
Introduction to Law
Dr. Omer Kimhi
University of Haifa
Mrs. Jacki Silbermann
University of Haifa
28/09/23
13:00-17:00
11/10/23
12:00-16:00
18/10/23
12:00-14:00
19/10/23
16:00-19:30
22/10/23
16:00-19:30
24/10/23
16:00-19:30
25/10/23
14:00-16:00
This course provides a general introduction to the law and to the study of law. Students will become acquainted with the main fields of law: private law, criminal law, constitutional and administrative law. Specific attention will be paid to the basic differences between common law and civil law systems and to the relationship between national laws and European law. Besides the study and discussion of literature, students will train specific legal skills, such as the use of statutes, the analysis of judgments and the solution of legal cases. This course seeks to:
Harmonize levels of understanding of law among lawyers and economists
Facilitate among lawyers from various countries an understanding of basic legal concepts and doctrines across legal systems
Introduce both lawyers & economists to legal concepts and methods that are instrumental in the field of law and economics.
Introduction to Microeconomics
Dr. Hila Nevo
University of Haifa
08/10/23
08:30-12:00
10/10/23
08:30-12:00
12/10/23
08:30-12:00
15/10/23
08:30-12:00
16/10/23
08:30-12:00
18/10/23
08:30-12:00
23/10/23
08:30-12:00
22/10/23
08:30-12:00
30/10/23
08:30-12:00
Economic analysis of law investigates legal rules and enforcement from an efficiency perspective. The main purpose of this course is to equip students with the fundamental set of conceptual tools of microeconomics, which can be applied to different economic and regulatory problems. After dwelling into the analytics of consumers' and producers' choice, the course discusses the main market structures, risk and uncertainty, and market failures.
Concepts and Methods of Law and Economics
Prof. Alessandro Pomelli
Bologna University Italy
25/10/23
16:00-19:30
26/10/23
16:00-19:30
29/10/23
09:00-12:30
30/10/23
16:00:19:30
01/11/23
16:00:19:30
02/11/23
16:00:19:30
This course offers an introduction to the basic concepts and methods of law and economics. It illustrates the broad utility of these tools by way of applications to the analysis of various core areas of law. This course does not aim to develop practical skills or new insights, but rather to show the broad utility of economic analysis of law. By combining examples from various areas of law, students will learn that the economic approach to law provides a unified vision of the law, tying together diverse areas of the law into a common theoretical structure.
Economic Analysis of Private Law
Prof. Jaroslaw Beldowski
Universit of Warsaw
Dr. Hila Nevo
University of Haifa
12/11/23
12:00-16:00
13/11/23
12:00-16:00
14/11/23
12:00-16:00
15/11/23
16:00-19:00
16/11/23
14:00-17:00
19/11/23
12:00-16:00
20/11/23
10:00-13:00
28/11/23
12:00-16:00
29/11/22
08:30-12:00
06/11/23
08:30-12:00
12/12/23
08:30-12:00
13/12/23
12:00-16:00
This course aims at giving students an overview of the most important insights from the economic analysis of private law. It combines economic analysis of property law, tort law, and contract law. As far as property law is concerned, the course integrates the legal and the economic approach to ownership and illustrates costs and benefits of different ways to protect entitlements. As far as tort law is concerned, the course offers a comparative analysis of the legal principles from an economic perspective, particularly regarding the structure of liability, the damage compensation, and the insurance. As far as contract law is concerned, the course illustrates its goals and functions from an economic perspective. Moreover, it aims to provide a functional understanding of the spectrum of feasible contracts and of their use in legal practice.
Economic Analysis of Public Law
Dr. Roee Sarel
Hamburg University Germany
15/11/23
10:00-14:00
16/11/23
10:00-13:00
17/11/23
09:00-12:30
20/11/23
16:00-19:30
21/11/23
10:00-13:00
22/11/23
10:00-12:00
14/12/23
10:00-12:00
This course focuses upon economic analysis of government intervention in markets, including several forms of regulation. It covers economic (or public interest) theories of regulation as well as private interest perspectives. In addition, the course considers cost-benefit analysis and behavioural perspectives on regulation. The assessment will be composed of a 'short-answer-question' written exam worth 75% of the grade and a group presentation worth 25% of the grade. the exam will be a take-home exam of three hours duration. The group presentation will take place during the final class and will concern a case study on the regulation of a particular area.
Emerging rights of nature: property, sovereignty, and legal personality
Prof. Sacha Bourgeois-Gironde
University of Haifa
29/11/23
14:00-17:00
06/12/23
14:00-17:00
13/12/23
14:00-17:00
20/12/23
14:00-17:00
27/12/23
14:00-17:00
03/01/24
14:00-17:00
The course will deal with harmonizing directives and regulations in the European Union concerning commercial law and corporate law. We will start with "Foundations of EU Commercial and Corporate Law" according to the basic treaties of the EU (Unit 1), and continue then with Unit 2 on "Commercial registry and transparency" dealing with the fundaments of publicity in commercial law. It will be followed by Unit 3 regarding some basic elements of stock corporations in the EU, here "Capital requirements of the stock company", then turning to "Shareholder rights" in Unit 4, flanked by Unit 5 on "Merger and split ups of corporations". The final classes will be dedicated to "Accountancy law and annual financial statements" (Unit 6), "One-person corporation" (unit 7), and last but not least by " European Supranational legal person, in particular the Stock Corporation (SE)" (unit 8) and "Take overs" (Unit 9). The overall aim of the course is to give an insight to the state of the art in EU commercial and corporate law including the ongoing reforms and related debates.
Sustainable Private Law
Prof. Ralph Michaels
Max-Planck-Gesellschaft
08/11/23
16:00-19:30
09/11/23
16:00-19:30
13/11/23
16:00-19:30
15/11/23
16:00-19:30
16/11/23
16:00-19:30
17/11/23
09:00-12:30
Our private law instruments – individual rights, property, contract, delict, consumer law, etc. – are instruments for growth, exploitation of resources, and wasteful renewal. As a consequence, they clash, fundamentally, with demands of sustainability, with demands to reduce, reuse, recycle. Can we rethink private law to account for these demands? Take, for example, consumer law, which protects consumers and hence consumption: can we move from consumer law to sustainer law? Can we introduce doctrines like a right to repair instead of a right to replacement? The course will introduce concepts like sustainability, degrowth vs green growth, and the circular economy. We will then discuss how these ideas connect with various areas of private law, combining private law theory, private law doctrine, and practical case studies.
Transnational Law, Socio-Legal challenges and Global responses: An introduction
Prof. David Nelken
King's College London
21/11/23
16:00-19:30
23/11/23
16:00-19:30
26/11/23
16:00-19:30
28/11/23
16:00-19:30
30/11/23
16:00-19:30
04/12/23
16:00-19:30
This course consists of 6 classes of three hours each and will be examined with a take home essay. Class participation will count for 10% of the marks. It will introduce students to some major transnational challenges and the emerging global responses to them. It will focus especially on a socio-legal approach to these questions, seeking to equip students to be better able to read and understand arguments about these matters that deploy socio legal theory and empirical research. They will also be shown how socio- legal techniques themselves can form part of the methods used for transnational regulation. The first class will distinguish between national, international, and transnational perspectives. It will define what is meant by speaking of transnational legal challenges, introduce some of the key concepts that sociolegal scholars work with – such as recursiveness, global social indicators, legal culture and diffusion, and also discuss relevant questions of method. The second class will take the example of human trafficking as a case study of the complexity of defining global social problems, and show how ways of trying to stop it, using global social indicators may be 'gamed' by those subject to regulation. The third class, staying with the example of indicators, will show how responses to this problem vary according to different legal cultures, using the example of Italy. The fourth class will introduce the topic of corruption. It will ask whether it is helpful to respond to this behaviour as if it was a breach of human rights. The following class will then contrast transnational methods (based on the work of Transparency International) and national methods of exposing and controlling this form of misbehaviour.
Second Semester
Mergers & Acquisitions
Prof. James Junewicz
University of Chicago
11/03/24
16:00-19:30
13/03/24
16:00-19:30
14/03/24
14:00-17:30
18/03/24
16:00- 19:30
20/03/24
16:00-19:30
21/03/24
14:00-17:30
This course will examine the acquisition and sale of public and private companies in the US M&A market. The first part of the course will focus on the M&A process for the sale of privately held companies, including subsidiaries of public companies. This part of the course will dissect and analyze the key provisions of, and issues regarding, private stock and asset acquisition agreements, including representations, covenants, closing conditions, indemnification provisions, rep & warranty insurance, earn-out provisions, purchase price adjustments, auction tactics, material adverse effect clauses and the "no indemnity" and "no reliance" provisions increasingly favored by private equity sellers. Student teams will review and "mark-up" a stock purchase agreement. The second part of the course will focus on the acquisition of public companies, including the SEC takeover rules and the fiduciary duties imposed on directors by Delaware law, including the Revlon, Unocal, Van Gorkom and Del Monte decisions, as well as financial advisors, special committees and defensive tactics such as shareholder rights plans. Finally, the course will discuss the use of letters of intent and confidentiality agreements. Prerequisite: Business Organizations. This class has a final exam. Participation may be considered in final grading.
Comparative Artificial Intelligence Law and Policy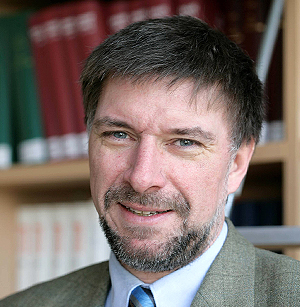 Prof. David W. Opderbeck
Seton Hall Law School
12/03/24
10:00-14:00
19/03/24
10:00-14:00
26/03/24
10:00-14:00
02/04/24
10:00-14:00
08/04/24
10:00-14:00
16/04/24
10:00-14:00
Artificial intelligence (AI) is poised to become one of the most revolutionary technologies in history, with the potential to transform virtually every aspect of professional and personal life. This course will canvass the privacy, cybersecurity, economic, and societal concerns associated with the rise of AI. We will evaluate proposed AI ethics and policy frameworks along with emerging legal rules in the EU, U.S., Israel and other parts of the world.
Free speech in liberal democracy
01/04/24
16:00-19:30
03/04/24
16:00-19:30
08/04/24
16:00-19:30
10/04/24
16:00-19:30
11/04/24
16:00-19:30
16/04/24
16:00-19:30
We will study (a) the diversity of "free speech" claims; (b) the decline of free speech as a value; (c) the prospects of reimagining free speech for the 21st century. Our understanding of free speech is not a constant. It does not change in every generation, but it does change. If we endeavour to distinguish between the present and the near-past many things will occur to us, but in the course we will examine our experience of free speech as a value to be championed. How was it championed then, and how now? "Then" it was championed by efforts to enlarge speech boundaries – what could be said, who could speak, and in what places and to what audiences. And this championing of enlargement was, over time, but with what felt like a gathering momentum, successful. What could once only be whispered, could now be spoken with confidence and in full voice. The hitherto silent were finding their voice, and were being heard. Topics that had been suppressed, forms of expression that had been proscribed, etc. – were released into the public realm. It was an affair, most generally, of the overrunning of limitations, with a view to redefining them, setting the parameters wider. These were liberating, invigorating, exciting times. And "now"? Not so invigorating, not so exciting. Instead, we experience a giddy disorientation. The overrunning of boundaries has destroyed the very notion of boundary. And there is a new censoriousness, which threatens the achievements of the recent past but is commonly defended in the name of free speech. We might say: We have passed from limitations on free speech, which were overcome, to threats to free speech, which we struggle to overcome without destroying what we seek to defend. It is not surprising that we find ourselves in a state of confusion and demoralisation. Is there a way out?
Regulating Internet Giants
Veronika Fikfak
University of Copenhagen
16/05/24
16:00-19:30
19/05/24
16:00-19:30
21/05/24
16:00-19:30
23/05/24
16:00-19:30
27/05/24
16:00-19:30
29/05/24
16:00-19:30
Amazon, Apple, Facebook, Google, Twitter and other internet giants have played leading roles in shaping the transnational digital order, enabled by light regulation and robust liability protection in the US. The platforms make their own rules and through lobbying have managed to escape national regulators and prevented international legal regulation through treaties. But these US companies are currently encountering important regulatory pushback, especially from the EU, and increasingly from China, which is fast developing as a home for world-leading internet and digital innovation companies (eg Alibaba, Huawei, Tencent). This course offers an overview of the Internet's technological foundations, infrastructure, and governance, focusing on IGs' role in each of these. We look at how law has helped corporations develop into giants and asks what law if any applies to them. We then focus on the potential for and scope of future global governance in this area. In this context, we explore different regulatory models. (1) We look at how historically different jurisdictions (US, EU, China) have made use of their law to either expand innovation or limit corporations' powers, based on their different approaches to sovereignty but also privacy and freedom of speech. (2) We investigate how because of (national) protectionist approaches countries have failed to reach a consensus that international regulation is needed. (3) We show how in the absence of this, IGs have been compelled to self-regulate, a solution that is increasingly been put to the test as new revelations about the impact of new technologies on our lives and well-being become apparent. (4) We then explore to what extent international regulation is likely to happen in the future given the developments of the last two years, and in what areas. We specifically address what role the EU is likely to play as a regulatory leader in this regard (eg through the Brussels Effect). The course builds on international relations and international law and analyses how power dynamics between major world powers have played out in the digital sphere (eg US-China tensions, emerging regulatory role of the EU). The objective of the course is to equip students with basic knowledge, core concepts, and versatile tools necessary to think critically and creatively about the legal and extra-legal regulation of global internet giants going forward.
Migration and asylum in the European Union
Ioannis Papageorgiou
Aristotle University of Thessaloniki
06/05/24
16:00-19:30
08/05/24
16:00-19:30
09/05/24
16:00-19:30
The course focuses on consecutive Europeanization attempts of migration and asylum policies in the European Union, from the 1980s till today's treaty of Lisbon). Thus, it looks into the effectiveness and efficiency of major steps towards coordinating migration and asylum policies across member states, such as the Common European Asylum System (CEAS), the Dublin Convention of 1990 and the shift from intergovernmentalism towards some sort of supranational regulation (Dublin II), as well as the Tampere Programme and the "Area of Freedom, Security and Justice". Additionally, the course concentrates on the problems/failures of CEAS, fundamentally related to uneven burden sharing among member states, and the inadequacies in the protection of human rights that led to Dublin III, namely to the creation of the European Asylum Support Office (EASO) and currently the Asylum Agency (AA).With respect to the so-called external dimension, the course examines the system of Integrated Border Management and the role of Frontex, Eurodac and Eurosur as a way to control illegal migration, as well as, subsequently, the "migration-security" nexus and "migration-development" nexus. Finally, the course critically examines the gap between policy design and policy implementation.
Aggression and accountability
David Luban
Georgetown University USA
03/06/24
16:00-18:30
05/06/24
16:00-18:30
07/06/24
09:00-11:30
09/06/24
16:00-18:30
The Russian Federation's 2022 invasion of Ukraine brings to the forefront the question of aggressive war. The 1946 Nuremberg Charter labeled aggression a "crime against peace," and the Nuremberg Tribunal called aggressive war the supreme international crime. The UN Charter forbids the threat or use of force against the territorial integrity or political independence of another state. In its turn, Russia has invoked its right of self-defense under the UN Charter to justify its "special military operation." Legal niceties pale in comparison with the life-and-death issues on the ground—but the legal questions are important, and will have long-term consequences. They include questions about how to define international crimes, mechanisms of accountability, immunities, and the very nature of sovereignty. The seminar will tackle these questions not only from a legal point of view, but also from the points of view of history, philosophy, and politics. We will also consider the question of whether so-called "anticipatory self-defense" (preventive war) and humanitarian military intervention are themselves aggression.
Managing Information Technology Risks
Jane Bambauer
University of Arizona USA
Derek Bambauer
University of Arizona USA
26/05/24
16:00-19:30
28/05/24
16:00-19:30
30/05/24
16:00-19:30
02/06/24
16:00-19:30
04/06/24
16:00-19:30
06/06/24
16:00-19:30
Information technologies solve many problems while introducing some new ones. This course will explore the nature of risks posed by AI and other information technologies, and the means of managing those risks without unduly interfering with the social benefits of the technologies. Topics covered in this class include:
Modes of risk management (primary v secondary responsibility, tort + insurance v ex ante regulatory oversight, civil v criminal, law v. architecture, norms, and markets)
Defamation and harassment produced or boosted by computers
Negligent automated predictions
Negligent AI professional services
Negligent AI mechanical harms (robots, physical security/electricity systems, and self-driving cars / aerial devices)
Information Technologies, Law Enforcement, and Civil Liberties
Computer Security I: overview, public regulation, private regulation
Computer Security II: national security, surveillance, a bit on AI
Embodying Law in Code: AI, trusted systems, rules versus standards
Mixed Regulatory Systems (humans, algorithms, and regulatory design)
Innovation and Governance