Course
Lecturer
When?
Description
First Semester
Introduction to Law
Dr. Omer Kimhi
University of Haifa
Mr. Ilan Verdnikov
University of Haifa
02/10/2214:00-18:00
19/10/2214:00-16:00
23/10/2214:00-18:00
24/10/2212:00-16:00
26/10/2212:00-16:00
02/11/2216:00-20:00
02/11/2212:00-14:00
This course provides a general introduction to the law and to the study of law. Students will become acquainted with the main fields of law: private law, criminal law, constitutional and administrative law. Specific attention will be paid to the basic differences between common law and civil law systems and to the relationship between national laws and European law. Besides the study and discussion of literature, students will train specific legal skills, such as the use of statutes, the analysis of judgments and the solution of legal cases. This course seeks to:
Harmonize levels of understanding of law among lawyers and economists
Facilitate among lawyers from various countries an understanding of basic legal concepts and doctrines across legal systems
Introduce both lawyers & economists to legal concepts and methods that are instrumental in the field of law and economics.
Introduction to Microeconomics
Dr. Hila Nevo
University of Haifa
03/10/2210:00-14:00
06/10/2210:00-14:00
07/10/2209:00-12:30
18/10/2210:00-14:00
19/10/2210:00-14:00
20/10/2210:00-14:00
30/10/2210:00-14:00
31/10/2210:00-14:00
02/11/2210:00-14:00
Economic analysis of law investigates legal rules and enforcement from an efficiency perspective. The main purpose of this course is to equip students with the fundamental set of conceptual tools of microeconomics, which can be applied to different economic and regulatory problems. After dwelling into the analytics of consumers' and producers' choice, the course discusses the main market structures, risk and uncertainty, and market failures.
Concepts and Methods of Law and Economics
Prof. Alessandro Pomelli
Bologna University Italy
25/10/2216:00-19:30
27/10/2216:00-19:30
28/10/2209:00-12:30
30/10/2216:00:19:30
31/10/2216:00:19:30
03/11/2216:00:19:30
This course offers an introduction to the basic concepts and methods of law and economics. It illustrates the broad utility of these tools by way of applications to the analysis of various core areas of law. This course does not aim to develop practical skills or new insights, but rather to show the broad utility of economic analysis of law. By combining examples from various areas of law, students will learn that the economic approach to law provides a unified vision of the law, tying together diverse areas of the law into a common theoretical structure.
Concepts and Methods of Law and Economics
Prof. Jaroslaw Beldowski
University of Haifa
Dr. Hila Nevo
University of Haifa
14/11/2212:00-16:00
15/11/2212:00-16:00
16/11/2209:00-13:00
17/11/2212:00-16:00
18/11/2209:00-12:00
20/11/2212:00-16:00
21/11/2212:00-16:00
22/11/2208:30-11:00
28/11/2208:30-12:00
30/11/2208:30-12:00
12/12/2208:30-12:00
This course aims at giving students an overview of the most important insights from the economic analysis of private law. It combines economic analysis of property law, tort law, and contract law. As far as property law is concerned, the course integrates the legal and the economic approach to ownership and illustrates costs and benefits of different ways to protect entitlements. As far as tort law is concerned, the course offers a comparative analysis of the legal principles from an economic perspective, particularly regarding the structure of liability, the damage compensation, and the insurance. As far as contract law is concerned, the course illustrates its goals and functions from an economic perspective. Moreover, it aims to provide a functional understanding of the spectrum of feasible contracts and of their use in legal practice.
Economic Analysis of Public Law
Dr. Roee Sarel
Hamburg University Germany
04/12/2210:00-14:00
05/12/2210:00-13:00
06/12/2216:00-19:30
07/12/2214:00-17:00
08/12/2210:00-14:00
09/12/2210:00-14:00
15/12/2209:00-12:30
04/12/2214:00-16:00
This course focuses upon economic analysis of government intervention in markets, including several forms of regulation. It covers economic (or public interest) theories of regulation as well as private interest perspectives. In addition, the course considers cost-benefit analysis and behavioural perspectives on regulation. The assessment will be composed of a 'short-answer-question' written exam worth 75% of the grade and a group presentation worth 25% of the grade. the exam will be a take-home exam of three hours duration. The group presentation will take place during the final class and will concern a case study on the regulation of a particular area.
EU Investment Law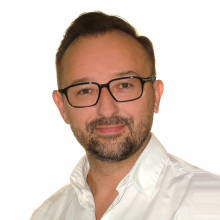 Ptof. Łukasz Dąbrowski
Warsaw School of Economics Poland
14/11/2212:00-16:00
15/11/2212:00-16:00
17/11/2212:00-16:00
27/11-1/12Exam
The course will offer an introduction to EU legal norms and institutions in investments law. The main goal of EU Investment Law is to create favourable and equitable conditions for investments by investors of one state in the territory of the other state. The investment law protect the foreign investors concerned from specific behaviour and abuses by the host government. In a general sense, investments law should reduce legal barriers to invest. Topics covered in the course include: (i) sources of investments law (types of investments regulations, e.g. trade agreements, bilateral and multilateral investment treaties), (ii) the major benefits for investors (e.g. national treatment, "most-favoured nation" treatment, protection from expropriation), (iii) the exceptions when the States are exempt from the obligations of the investments law (e.g. national security, public health, environmental protection), (iv) investor-state dispute settlement mechanism (investments arbitration), (v) the relations of EU investment law with international public law. The course will be based primarily on investment protection agreements concluded by EU with Vietnam, Singapore, Japan, Canada and China (awaiting to enter into force) but also on the jurisprudence of the Court of Justice of the European Union.
Emerging rights of nature: property, sovereignty, and legal personality
Prof. Sacha Bourgeois-Gironde
Northwestern University, USA
02/11/2216:00-19:30
09/11/2216:00-19:30
16/11/2216:00-19:30
23/11/2216:00-19:30
30/11/2216:00-19:30
07/12/2216:00-19:30
18/12-22/12Exam
The course will start focussing on new legal stipulations concerning the status of nature or of elements of nature from a comparative, international, and legal-theoretical (mainly Hohfeldian) perspective. The discussion will take its roots in the 2017 legal personification of the river Whanganui in New Zealand. Similar attempts (successful or not) have since taken place which all display legal specificities to be accounted for. This "rights of nature" trend raises a lot of fundamental and practical issues that will be analyzed in the course: such as the role of indigenous communities and the nature of biocultural rights, the theoretical coherence of legal ecocentrism, the modalities through which a natural fixture can exert standing. It is clear that granting elements of nature which have, by definition, a territorial reality raises issues with classical notions of property and sovereignty. We will discuss notions such as permanent sovereignty over natural resources and shared sovereignty over migratory resources to illustrate the complex relationship between sovereignty principles and conceptual frameworks open to alternative forms of nature's legal autonomy. Many implications follow in the domains of ocean-law and space-law for example, leading to the discussion of transnational commons or public trust doctrines. Finally, the course will probe our "natural" legal conceptions, i.e. our spontaneous ways of conceiving some coherent legal statuses and expressing legally coherent reasoning with respect to natural phenomena in the context of climate change (one main example will be taken from the international status of icebergs).
Second Semester
EU commercial and corporate law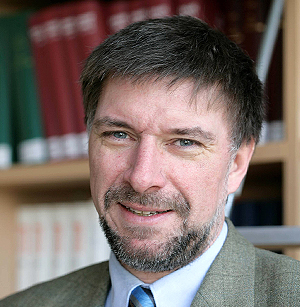 Prof. Gerald Spindler
Universität Göttingen Germany
19/03/2316:00-19:30
20/03/2316:00-19:30
21/03/2316:00-19:30
26/03/2316:00-19:30
27/03/2316:00-19:30
28/03/2316:00-19:30
16/04-20/04Exam
The course will deal with harmonizing directives and regulations in the European Union concerning commercial law and corporate law. We will start with "Foundations of EU Commercial and Corporate Law" according to the basic treaties of the EU (Unit 1), and continue then with Unit 2 on "Commercial registry and transparency" dealing with the fundaments of publicity in commercial law. It will be followed by Unit 3 regarding some basic elements of stock corporations in the EU, here "Capital requirements of the stock company", then turning to "Shareholder rights" in Unit 4, flanked by Unit 5 on "Merger and split ups of corporations". The final classes will be dedicated to "Accountancy law and annual financial statements" (Unit 6), "One-person corporation" (unit 7), and last but not least by " European Supranational legal person, in particular the Stock Corporation (SE)" (unit 8) and "Take overs" (Unit 9). The overall aim of the course is to give an insight to the state of the art in EU commercial and corporate law including the ongoing reforms and related debates.
Sentencing in Common Law Jurisdictions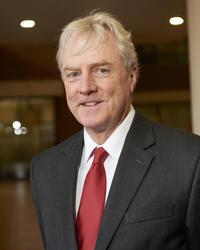 Prof. Julian Roberts
Oxford Law Faculty
16/04/2314:00-17:30
18/04/2314:00-17:30
20/04/2314:00-17:30
23/04/2314:00-17:30
24/04/2314:00-17:30
27/04/2314:00-17:30
7/05-11/05Exam
Sentencing lies at the heart of the criminal justice system. The decisions of judges attract considerable public interest and the sentencing process has become considerably politicized in recent years. This is true in the U.S., the U.K., as well as other common law jurisdictions. In this seminar we shall explore the sentencing process beginning with the most basic question: Why Punish? Many justifications have been offered for the imposition of legal punishments, and multiple sentencing objectives have recently been placed on a statutory footing in a number of common law jurisdictions. The focus here is on common law, adversarial sentencing but we shall also consider the differences between common and civil law sentencing procedures. Throughout this seminar we shall explore a number of key policy issues, the most important of which pertains to the structuring of discretion at sentencing. This will include a review of the Sentencing law in Israel and sentencing guidelines in other jurisdictions. We shall also attempt to place penal policy developments in an international context since the problems confronting the sentencing process also exist in other countries. These problems include racial disparities in sentencing outcomes, the overuse of imprisonment and the role of victim impact statements. A detailed outline of the topics covered in the course can be obtained from julian.roberts@crim.ox.ac.uk.
Law in China
Prof. Rachel Stern
Berkeley Law
19/04/2316:00-19:30
30/04/2316:00-19:30
01/05/2316:00-19:30
04/05/2316:00-19:30
07/05/2316:00-19:30
10/05/2316:00-19:30
14/05-18/05Exam
The course will offer an introduction to Chinese law and politics. We start with two strands of Chinese philosophy with contrasting views of law—Confucianism and Legalism—before turning to a historical overview of key legal developments during the 19th and 20th centuries. Pretty quickly, though, we will make our way to the present to discuss the contemporary intersection between Chinese law and politics. Our focus will be on both elite politics behind legal reforms as well as grassroots encounters with "everyday law" that illustrate how complaints are resolved both inside and outside the legal system. In addition to reading a variety of primary sources (in translation in English), we will also watch excerpts from documentary films that illustrate how ordinary people interact with legal institutions. Topics to be covered include: environmental law, judicial independence, the constitution, the evolution of the legal profession, human rights, family law, and judicial decision-making. As China's engagement with the outside world increases, legal issues concerning China are increasingly common in a variety of workplaces. This course will be of interest to students seeking an introduction to Chinese law, as well as to students of comparative law who are interested in how different legal systems operate.
EU Energy Law
Prof. Martin Svec
Masaryk University
01/05/2316:00-19:30
02/05/2316:00-19:30
04/05/2316:00-19:30
08/05/2316:00-19:30
10/05/2312:00-15:30
12/05/2309:00-12:30
28/05-2/06Exam
This course aims to provide students with an in-depth and comprehensive study of international energy law and EU energy law. The course addresses traditional sources of energy, such as oil and gas as well as issues around the renewable and low carbon sector. Special attention is to be given to the role of international and EU law in ensuring that that energy resources are lawfully protected, exploited and traded
Global Economic Governance
Prof. Harlan Cohen
University of Georgia USA
15/05/2316:00-19:30
17/05/2316:00-19:30
18/05/2316:00-19:30
21/05/2316:00-19:30
23/05/2316:00-19:30
24/05/2316:00-19:30
4/06-8/06Exam
This course explores the different ways that different areas of economic activity are governed in international law. Delving most deeply into international trade law and international investment law, it also looks at business transactions, finance, and monetary policy, among others, in an effort to highlight choices and stakes in regimes design. Basic doctrine, disputes, and policy choices will all be explored.
Law of Blockchain and Digital Assets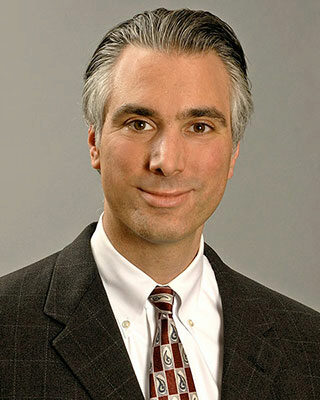 Prof. Kevin Werbach
The Wharton School, The University of Pennsylvania USA
03/05/2316:00-19:30
09/05/2316:00-19:30
11/05/2316:00-19:30
14/05/2316:00-19:30
16/05/2316:00-19:30
19/05/2316:00-19:30
28/05-1/06Exam
Many believe blockchain technology and digital assets such as cryptocurrencies and non-fungible tokens (NFTs) have revolutionary potential. They also promise to replace law with software code and cryptographic consensus. However, the business value of blockchain remains uncertain, market activity is highly speculative, and serious regulatory, legal, and governance challenges remain. This course provides a global perspective on the emerging landscape of blockchain law.
Behavioral law and economics and game theory
Prof. Emanuella Carbonara
University of Bologna Italy
30/05/2316:00-19:30
01/06/2316:00-19:30
04/06/2216:00-19:30
05/06/2316:00-19:30
06/06/2316:00-19:30
11/06-15/06Exam
Traditional law and economics is based on the foundational assumptions of neoclassical economics, in particular that individuals are perfectly rational and act to maximize their own well- being. It has been widely recognized that some of these assumptions provide an unrealistic representation of human behavior, so that models based on these assumptions lead sometimes to erroneous predictions. Behavioral law and economics tries to understand human behavior drawing attention to cognitive and motivational characteristics of both individuals and policymakers, introducing such characteristics explicitly into the analysis, which is often empirical and based on the methodology of experimental economics. In this course, a special attention is devoted to strategic interaction and equilibria when agents have social preferences or are not perfectly rational.
Global Technology Law and Policy
Prof. Michael Geist
University of Ottawa
Prof. Tal Zrasky
University of Haifa
1-5/05/23 – Lectures in Ottawa 9-12/05/23 – Lectures in Haifa 14/05/23 – Travel to Jerusalem
Global Technology Law and Policy is an intensive three-week course that examines the development of global technology and intellectual property policy. The ciurse is a joint initiative of the University of Ottawa and the University of Haifa with ten students from each university participating. The first week of the seminar will be held in Ottawa with five classes focused on global technology law institutions including the World Intellectual Property Organization, ICANN, the ITU, the European Union, the OECD and other private and public global forces and entities. Classes will also feature several guest lectures and academic site visits. Students will transfer after the first week to the University of Haifa, where classes will continue during weeks two and three on the global institutions and the development on policies on intellectual property, Internet governance, cybersecurity and privacy. Students will form project groups to focus on a single specific policy issue and present their findings to the class in the final week of classes. In addition, they will submit a final paper related to the course's materials, in accordance to the predefined scope of seminar papers at the University of Haifa – Faculty of Law.